Renovate or Knockdown & Rebuild
Posted by Binai Construction on 15 September 2021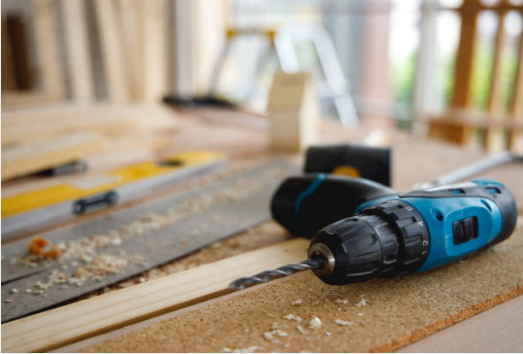 There comes a time in your home ownership journey that at some point you may need to make one of the following decisions:
Move out and buy/build a new home
Renovate
Knockdown and rebuild
Or, possibly, do nothing!
The 'move out and buy/build and a new home' comes with a big price tag. In addition to the sale price, there are many other costs involved in selling/buying another home.
The current pandemic situation has uncovered an interesting trend – rather than selling up and buying again, many homeowners are now looking at staying where they are now and upgrading their homes.
SHOULD I RENOVATE, OR KNOCKDOWN AND REBUILD?
With the recent government home renovation incentives as well as the fact that we have not been able to travel for some time, many homeowners have found themselves with access to funding as well as surplus cash.
The Answer is: it depends.
The case for Renovation
If your current home has distinctive character and is in a street with character; If it has heritage value, built on solid foundations, has a well-placed orientation, then you may choose to Renovate.
A renovation does not have to be major – a simple interior and exterior paint job is a perfect starting point. Next come bathroom renovations, followed by kitchen, then keep going.
You can stagger your costs over several months/years without draining the bank account or taking out an extension on your mortgage.
The biggest disadvantage of a renovation are unknowns. Each time you remove a cupboard, tiles, sink or whatever has the potential of unearthing something that was not foreseen then suddenly you have costs blowouts – what started off as a $5000 renovation could now cost you $10000!
The case for Knockdown/Rebuild
While the initial costs of a knockdown & rebuild may be higher than a renovation, in the long run, costs are much more manageable and predictable and potentially lower.
With older homes, the plumbing, electrical wiring, and structural integrity (termite infection, wood rot etc), may have serious issues and a piecemeal fix through renovation may not be suitable. In these cases, it may be best to start over again.
A knockdown and new build will result in new home with latest building technologies, fixtures, fittings, and technology. A home with entirely new equipment and materials will greatly reduce repair costs for many years to come.
These benefits also boost the resale value of a home more than the alternatives.
There is no one answer to the question of renovate or knockdown/rebuild – rather, your best option is to speak with a building professional and specialist.
At BINAI CONSTRUCTION, we specialise in additions, renovations and rebuilds – contact us today for your no obligation consultation.
Author:
Binai Construction
About: Binai Construction is a design, approval and construction company with the team having more than 40 years of experience offering professional renovation, alteration, addition/extension, upgrading services and property development for both our commercial and residential customers.