Waterproofing Explained
Posted by Binai Construction on 25 October 2020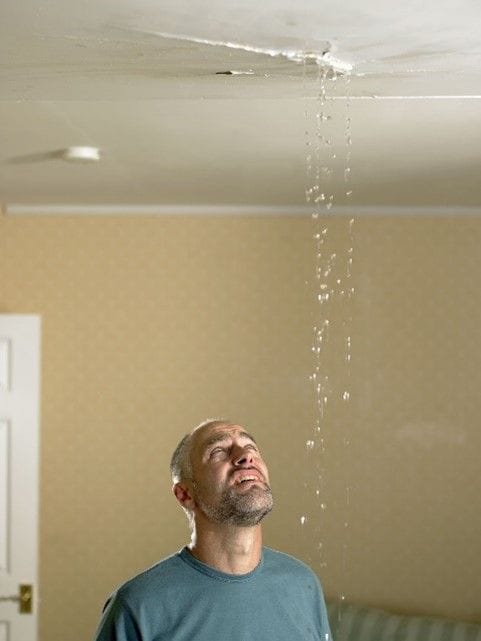 The Binai Waterproofing Process
Waterproofing is one of the most Important, under rated and overlooked building processes.
Did you know that waterproofing costs less than 2% of construction cost but equates to more than 80% of building defects and failures if done incorrectly!
The team at Binai Construction are constantly upskilling our knowledge to keep ahead of industry standards and provide our clients the best outcome for their purpose.
What is waterproofing and why do I need it?
Waterproofing is the process of ensuring water does not pass through the building element either vertically in the case of a bathroom setup or horizontally in the case of a retaining wall.
Without waterproofing, water can enter your home living space and wreak havoc creating mould growth, wood rot and decay and significantly reducing the life of your building, its elements, and its structural members.
What areas of the home are waterproofed?
In a residential construction, the areas that need to be waterproofed are internal wet areas such as bathrooms, ensuites and laundries.
External areas such as retaining walls, basements, underground livable areas, and roofs all require waterproofing to ensure livability.
What type of Waterproofing do I need?
Waterproofing is not a one size fits all system. Depending on the application, different systems will need to be used and sometimes in conjunction to achieve the required result.
At Binai Construction we use a range of different systems from liquid, sheet membranes, spray on membranes, cementitious memberanes and torch on membranes.
How do I waterproof my bathroom?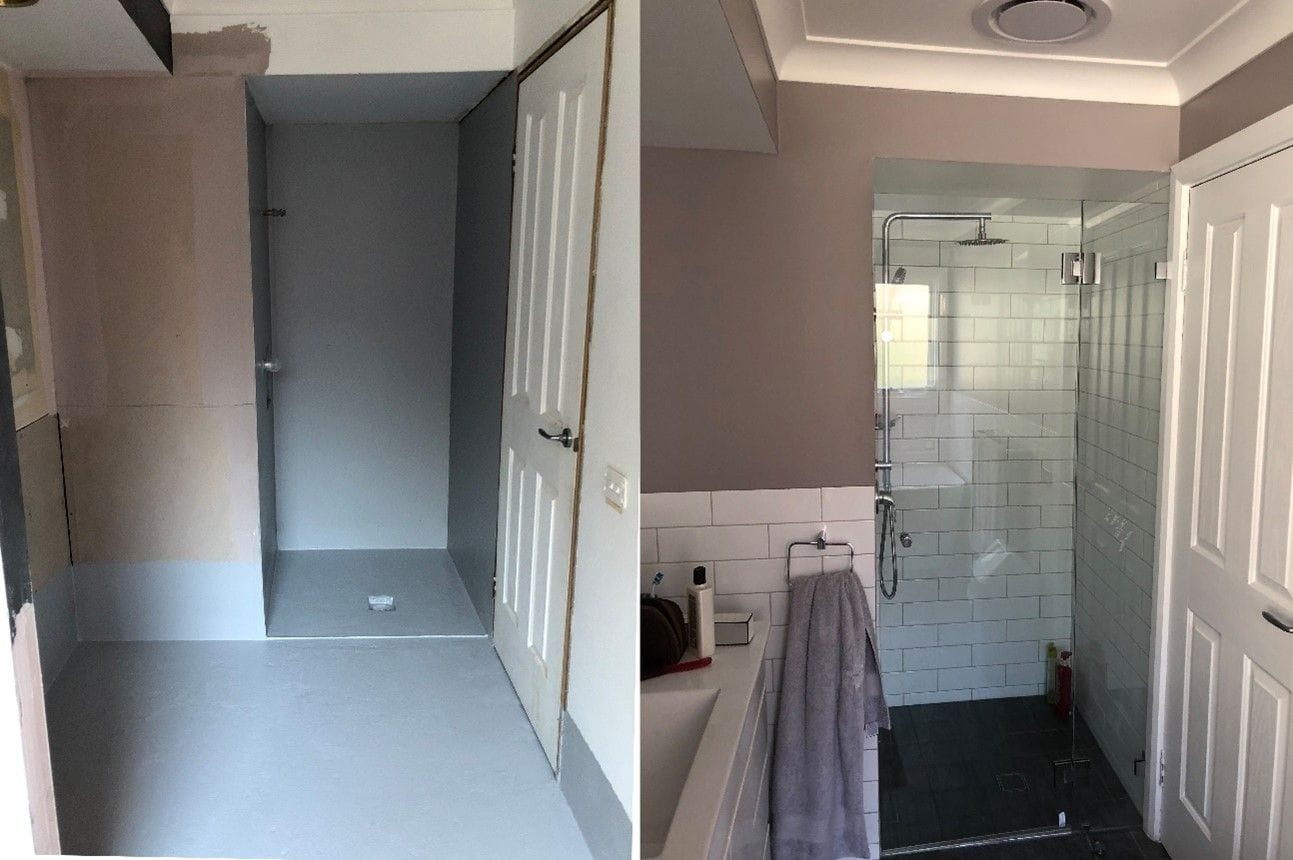 Once your fiber cement wall sheeting has been installed and you have ensured your floor waste puddle flanges/ floor waste pipe penetrations have been recessed flush with the floor you are now ready to clean your substrate (concrete slab or floor sheeting).
Prime the desired floor and wall areas as per AS3740 and install adhesive flanges to your wall and floor pipe penetrations.
Install polyurethane sealant around the puddle flanges/penetrations, to all floor and wall junctions as well as wall corner junctions, install your shower recess angles and metal door angles.
Install your desired waterproofing system, either liquid membrane in two coats or sheet membrane then weld.
After the waterproofing has cured/installed, we flood test the waterproof areas to ensure we have achieved the required outcome.
You are now ready for installation of the cement bedding for tiles to be screeded to desired falls to floor wastes.
Many builders would stop here and continue with the installation of tiles, which we believe is incorrect as water can still seep through the grout joints wetting the cement bedding underneath causing mould and rising efflorescence
At Binai Construction our water proofing system is a level above, ensuring a complete system with extra layers of protection and penetration which resist the creation of mould and rising efflorescence from a constantly wet cement bedding.
What can happen if waterproofing is not done properly?
Cutting corners in waterproofing will cost far more in rectification costs.
Imagine your first-floor bathroom waterproofing has failed in which case water will always find the easiest way to drain away - in this case the easiest way is down.
As the water leaks down below:
The electrical services will get damaged and short out
The insulation will soak up the water and create mould spores
The plaster ceiling will start to leak and try to hold the water and as it starts getting water damaged (and heavier), it will give way and collapse
And naturally, everything below the leak, including the floor services, will suffer serious water damage
In addition to fixing the damaged areas, the biggest cost still remains fixing the water proofing and potentially a new wet area (bathroom/shower).
At Binai Construction we are constantly upskilling our knowledge and skills to make sure we deliver the best possible outcome that ensures longevity and sustainability for your building projects.
Whether you're building a new home, renovating, adding to your home or even looking at developments, contact Binai Construction.
Author:
Binai Construction
About: Binai Construction is a design, approval and construction company with the team having more than 40 years of experience offering professional renovation, alteration, addition/extension, upgrading services and property development for both our commercial and residential customers.